The sort of work we do...
We can do most things, but are especially good at some!
White Horse financial services was established with the aim of providing honest advice to local people.
Having worked for a number of other firms, I felt that there was a place for clients to be treated as individuals rather than as a policy number and where, over time, I would get to know them and their wishes and wants and where they would have a proper adviser rather than someone who only turned up when it was time to sell them something.
The majority of clients are at a stage in their lives when they are approaching retirement or have already stopped work or moved to working part-time. This often means that other financial priorities have taken the place of mortgages, school fees and regular savings. As a result, I have developed considerable experience in:
Planning to mitigate Inheritance Tax to pass on wealth to future generations
Arranging the most appropriate way to convert pension savings into pension income
Managing lump-sum Investments whether for an extra income or for cautious growth
Sourcing life-long funding for private long-term care
Working with individual lay trustees as well as professionals to ensure they meet the requirements of the Trustee Act (2000)
Your Advisor
A little bit of background information about me…
I started my financial services career when I joined the Nationwide Building Society's Management Trainee programme and by the time I left them 13 years later, I had performed a number of roles including working at the head-office as a Customer Relations Manager as well as in the retail network as a Branch Manager, Area Sales Manager and as a Senior Financial Consultant.
Nationwide were a good firm to work for and had a strong belief around putting the client at the centre of everything that was done.
Much as I enjoyed providing advice, the problem I had was that as I became more aware of other financial products and solutions that were available, I realised that offering my employer's Restricted range meant that I could not be sure I was delivering the best advice possible to my clients, and so I left to join a firm offering Independent Financial Advice, primarily to public-sector workers such as Civil Servants, Head Teachers and Metropolitan Police officers.
There followed a period where I changed employers a few times, until I decided that the only way I was going to be able to deliver financial advice in the way that I wanted was to form my own firm, and this led to the launch of White Horse Financial Services in 2008.
I am qualified considerably above the minimum requirements and commit to an ongoing programme of continuous professional development.
Outside of work, I enjoy spending time with my young family and provide practical support through volunteering for a charity that promotes financial education in schools, and act as treasurer for both the local Age UK and for the Association of Christian Financial Advisers.
You may also find me waving hankies, clashing sticks and jingling bells as a member of the Ravensbourne Morris Men.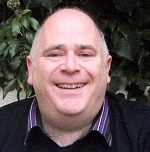 I add value by helping you…
* Discover new and unexpected ways to make your money work harder for you.
* By acting to ensure that your financial affairs are arranged to minimise the tax you pay, fairly and legally.
* Avoiding mistakes and ensuring you don't fall victim to scams.
* Giving you peace of mind knowing you have made the best choices and obtained the best deals the market has to offer you.
* Being an impartial soundingboard for your own ideas and questions.
* With your future security and ensuring you will have enough income in later life.
* Plan with confidence knowing that I will be on-hand whenever you or your family need me.