Working Together
My name is Christopher Bearfoot and for over 30 years I have been providing face to face financial advice.
Sometimes that advice is about matching a client up with the right financial product.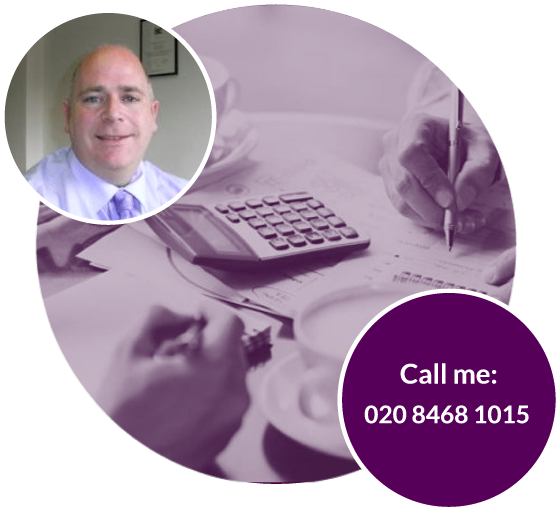 Often it isn't.
Financial Advice comes in all sorts of shapes and sizes, and the type that I offer is what some might consider old fashioned.
I like to take my time getting to know my clients, understanding what they want to get out of life. Learning what pushes their buttons and, just as importantly, what turns them off.
I like to look at someone's overall position and talk through with them what they would like to achieve. What success would look like and what the implications might be of not quite managing to achieve it.
We tend to not rush into anything, instead taking the time to consider whether it is possible to ensure that their financial and their life goals can be reached without taking any undue risk, or whether in fact, taking a risk is going to be part and parcel of what they will want or will need to do. We also discuss the risk of not doing anything.
And in that way I get to act as a sounding board for their own ideas as well as helping them to focus on what is really important to them.
Sometimes this will lead on to making changes to existing investments; sometimes establishing and implementing a new strategy; sometimes making changes or taking a route that will make their affairs more tax effcient; sometimes protecting their savings from being eaten away by the cost of paying private care home fees.
But there needs to be a reason behind it all.
I do not believe in avarice and choose not to work with potential clients for whom the objective is the accumulation of wealth for its own sake.
I also will not work with those looking for a get-rich-quick scheme, those who choose to think that it is possible to earn large returns without also being able to withstand and be prepared to accept large losses or who are not fully committed to a long-term working relationship. If you fall into any of these categories, then thank-you for your interest but you will need to find another advisory firm to look after you.
However, if you're still reading, and you like the sound of working with an adviser who puts your interests firsts (no 'sales targets' here) and who aims to treat you like he would like to be treated himself, then have a look around the website, pick up the phone or drop me a line (post or email). The first consultation is on me, and will give you a chance to see how I might help you.

Glen Miles [Professional Partner, Solicitor]
"Chris is an approachable and diligent adviser who has been able to convey very complex advice in an understandable and user friendly manner. I have worked with him at his current business and previous firms and he has always provided a consistently high level of service to me and clients alike."

Bryan Stevens [Professional Partner, Chartered Accountant]
"I can honestly say that he is one of the most knoweledgable IFAs I have ever worked with. He is certainly not a commission driven product seller. Instead his philosophy is to build relationships and develop long term financial planning solutions for his clients."

Roy Vickery [Holder of Power of Attorney for Private Client]
"As attorney for a relative's affairs, Chris has been very supportive in helping me through a sensitive and complex set of financial issues. Not only responding to a range of challenges when I've sought his input, but also with some very valuable proactive input that has the potential to deliver considerable benefit. Additionally, as I do not live in same location as my relative and Chris, he has also offered invaluable local knowledge on a range of local information."

Damien Knight [Private Client]
"Christopher Bearfoot has provided personal financial advice to my wife and me (since 2006), and has managed the implementation of a number of investment and financing decisions. We have found him very knowledgeable and constructive in his proposals, delightful to work with, and most importantly, extremely responsive. I am very pleased to endorse him."

James Vink [Business Client]
"Christopher provided our company with excellent financial support and managed to sort out a 20 year old snake's nest of pension funds; health insurance; life assurance and key man insurance. Without his expertise and deep knowledge of the markets we would still be in a mess. Christopher is exceptionally personable and provides his services with a sense of humour. I would thoroughly recommend him."

Miranda Simond [Private Client]
"Chris is a wonderfully patient reassuring presence. He is totally non judgemental and gives me sound sensible options to choose from. I feel I am well informed and make my own choices based on his many years of experience. His communication skills are excellent. I can recommend him to anyone who wants a calm reasoned approach to their finances."